Car Body Stone Chip Repairs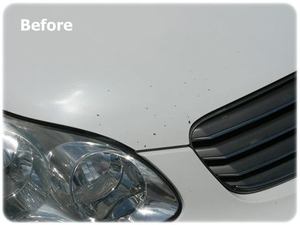 Even if you don't do many motorway miles sometimes stone chip damage on the front bumper, spoiler, around the headlights and sometimes on the lower wheel arch/sill area are inevitable.
Depending on the extent of the damage, touching in with a brush will cover the damage and avoid future problems with rust. Though, there are times where SMART repair methods are the only cost effective solution to restore the paintwork to its original state.
A SMART repair technique would allow the chips and scuffs to be rubbed down, primed and repainted using colour matched paint. When a good repair has been made, it will go un-noticed.