Paintless Dent Removal (PDR)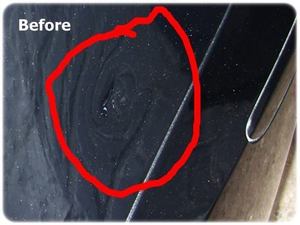 Removing Dents without the need for painting
Paintless Dent Removal, often referred to as PDR, is a unique dent removal technique that removes all types of minor dings and dents without damaging the panel.
If the paint has not been damaged, then one of our highly skilled technicians will gradually 'massage' the dent until it is back to the original shape. Ideal for hail stone storm dents, shopping trolley dents, even golf ball accidents!
PDR does not use any of the traditional methods of body filling, sanding and spraying to repair dents, ensuring the original factory finish remains in tact. Depending on the size and complexity of the dent the time taken to remove the dent can take between 5 and 45 minutes.