Professional Buffing/Polishing Service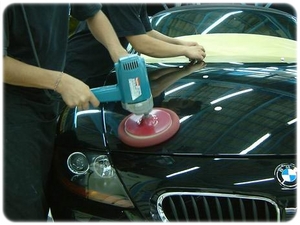 Are you not satisfied with the paint work on your car because it is not as shiny as it used to be?
Does your car look hazy, cloudy or misty?
Do you see lots of fine scratches and swirls when your car is in the sun?

If the answer is yes, then your car needs a professional polish. A professional polish will make your car shiny again; remove small scratches, swirls and oxidants.

Yes, you can buy some polishing products and DIY your car. But you should realise that using the wrong products or wrong operating method would cause more damage to your cars paintwork.

We have professional polishing machines and products to service all makes of cars.
Our prices start from £60 and if you have any questions, please don't hesitate contact us.