Timing Cambelt Service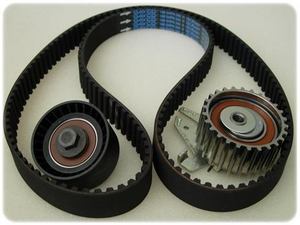 A cambelt (also referred to as a timing belt) is a rubber belt that links the camshaft and the crankshaft. On some vehicles it also links into the water pump. The belt is made from a rubber based compound which deteriorates over time. If this fail it can cause serious engine damage or even total loss of engine.
There are lots of different cambelts for all the car makes and models and the manufacturer will insist that the cambelt on your car is replaced once it has reached a certain age (a typical example is 4/5 years) or a certain mileage (typically 40000 to 60000 miles) which ever occurs first.
Call us now for a competitive quote for a Cambelt Service.