Clutch Repairs & Replacement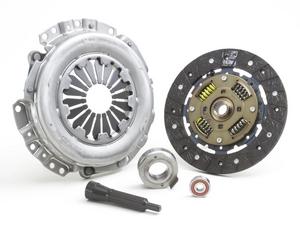 H. I. Auto Services can offer new clutches from leading clutch manufacturers.
We employ qualified technicians to that can carry out the complex task which can also involve extensive stripping down of engine and gear box components.
The most common causes of clutch faults are:
SLIP – Effected by oil on the friction plate or worn friction plate, the causes of clutch slip would be temporary or total loss of drive, vehicle speed less than normal compared to engine speed.
DRAG – Where the clutch cable not set at the correct adjustment or centre plate catching on splines. This causes difficulty in obtaining gear, most notably first and reverse gears.
JUDDER – Happens when there is warped friction plate or engine/gearbox mounts are broken. In this situation the vehicle would shudder and vibrate as vehicle driven from a stationary position.
It is very important to get specialist advice before having a new clutch fitted because many symptoms can indicate to a problem with the clutch, but the fault could be somewhere else on the vehicle.
Click here for a Quote.